The Super Bowl was not simply a football game. It was much more than that to Saints fans in New Orleans and the Gulf Coast. New Orleans has been one of my favorite places since I first stepped foot in it in 1976, and I couldn't be happier for the tremendous Saints victory against the Colts and Katrina.
ODE TO THE NEW ORLEANS SAINTS
FEBRUARY 7, 2010
WHO DAT SAY DEY GONNA BEAT DEM SAINTS?
THEY STARTED THE REGULAR SEASON AT 13-0,
COULD THIS BE THE SAINTS' YEAR? IT APPEARED TO BE SO.
BUT AS FATE WOULD HAVE IT, THEY LOST THEIR NEXT THREE,
THEY'D HAVE TO REGROUP FOR THE PLAYOFFS IMMEDIATELY.
THEY DEFEATED ARIZONA AND MINNESOTA IN THEIR PLAYOFF RUN,
THEY THEN BEAT FAVORED INDIANAPOLIS FOR THEIR DAY IN THE SUN.
THE SAINTS WON THE 2010 SUPER BOWL, I'M VERY HAPPY TO WRITE,
MERRY FOOTBALL TO ALL, AND TO ALL A GOOD NIGHT.
<![if !vml]>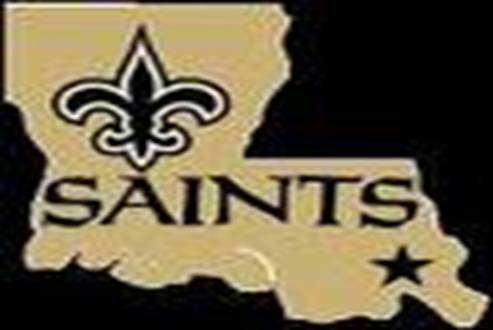 <![endif]>