Quick Take
JACKIE ROBINSON DAY. APRIL 15TH.
April 15, 2008 was Jackie Robinson Day, an annual tribute to my idol. It marked the 61st. anniversary of Jackie Robinson breaking the MLB color line as a rookie for the Brooklyn Dodgers in 1947.
Players were invited to wear Robinson's No. 42 on Tuesday. More than 330 players, managers and coaches did so. Every member of some teams wore No. 42, while other teams chose one player on their rosters to wear the famous number in tribute to Jackie.

Baseball commissioner Bud Selig announced 11 years ago that Robinson's number was being retired by all major league teams. The only player wearing No. 42 then who remains active is New York Yankees reliever Mariano Rivera. No. 42 will never again be assigned to another player in the major leagues.
The 30 major league teams and the sport's league office combined to sponsor a Jackie Robinson Foundation scholar for each club from 2009-11. The pledge of $1.2 million announced Monday raises the foundation's support from MLB and its teams to more than $10 million since 1996. I feel that number should be much higher by now, but I'm slightly opinionated on the subject, especially by virtue of the fact that JRF scholars achieve a most impressive 97% graduation rate.
As Joe Morgan so aptly stated on ESPN Tuesday, Jackie and Rachel Robinson have made this world a far better place for us all.

Story of the Week
MICHAEL JORDAN
I went through almost seven years on my website without writing about one of basketball's all-time greatest. It occurred to me when I read this article written by Kevin Nuest, President of Our Lifetime Foundation. Jordan is his hero. I respect sports fans who have a hero. I have one as well, as you know.
Before I get into Kevin's article, it pleases me to acquaint you with Our Lifetime Foundation. Our Lifetime Foundation (OLF) is dedicated to helping find cures to diseases in "Our" lifetime. The "Our" refers to the current generation of high school and college students. OLF contributes to the cause by raising money for disease research as well as raising awareness about the focus diseases. To help raise awareness, OLF hosts various programs that are targeted at the current generation of high school and college students. You can access OLF on the web for more details.
As written by Kevin Nuest:
In my eyes, Michael Jordan is the best basketball player of all time. There are many other people that would agree with me, even if they don't like the Chicago Bulls or even Jordan himself, just because his achievements demand respect. Very few people have even come close to greatness the way Michael Jordan has, and few ever will. He is a major part of the NBA's history. He has left a legacy that started before my time and will last long after.
Jordan achieved great things on the court. In 1982, he went to college at North Carolina and played in the NCAA. While he was only a freshman, he drained a 15-foot jump shot that won the Tar Heels the NCAA championship against Georgetown. That was the first time anyone paid attention to him. From then on, everyone knew who Michael Jordan was.
In 1984, he left UNC after his junior year to play in the NBA when the Chicago Bulls drafted him. He was the third pick of the first round. In 1985, he was named rookie of the year. In 1991 Michael Jordan won his first of six NBA championships. The next year he won a gold medal in the Barcelona Olympics. During the off season, he returned to UNC to finish his Bachelor of Arts degree.
Jordan's father was murdered during a robbery in 1993, and this tragic event partially led to Jordan's temporary retirement from basketball that same year. He tried baseball, which he stuck with until 1995 when he returned to the NBA. He played a part in the movie "Space Jam" during the off season of his first year back in the NBA.
In 1996, Jordan won his fourth championship and fourth NBA Finals MVP Trophy on Father's Day, which, to him, was a tribute to his own father. In 1997 Jordan won another back-to-back championship. Finally, to end his NBA career, he won a sixth NBA championship on a last second shot against the Utah Jazz in 1998.
He played guard for the Chicago Bulls for 13 seasons. During that time, he won many awards. Besides the six NBA championships and the Olympic Gold Medal, he also won two slam-dunk championships, 11 scoring championships and fourteen various Most Valuable Player awards.
These are just a few of the many true facts about Jordan. Michael Jeffrey Jordan was born on Feb. 17, 1963, in Brooklyn, N.Y. He grew up and went to high school there. His father was James Jordan and his mother was Deloris Jordan. Michael's first part time job was at a hotel as a maintenance worker. Jordan's shoe size is 13. One of his favorite movies is "The Matrix." Even though he was named the century's greatest athlete, he can't swim or ice skate. Jordan wore his North Carolina shorts under his Chicago Bulls shorts every professional game he played.
<![if !vml]>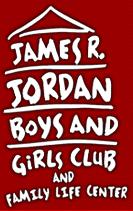 <![endif]>Michael Jordan gave it his all off the court as much as he did on. He helped many different people, in many different ways. In 1994 he started the James R. Jordan Boys and Girls Club and Family Life Center, named after his father. The Center, which is located in Chicago, Illinois, opened to the public in 1996 thanks to a $5 million donation from the Chicago Bulls and a $2 million contribution from Michael Jordan. Every week, 1,000 people come through the center's doors, from infants and toddlers to teenagers and senior citizens. There are a number of things to do there. Some go there to play pool, do their homework, play basketball, or just relax in a safe place.
Michael Jordan is my hero for many reasons. He was a great basketball player. In his busy schedule, he always found time to give back. He was not greedy with his money. He always worked hard at everything that he did. He was very determined and never gave up. He always found a way to triumph in any situation. He always found time to spend with his family. All of these things make him one of the greatest heroes of all time.
FAST FACTS:
Cut from his Wilmington NC basketball team as a sophomore; eventually made the team and led it to state championship.
Won Sporting News' College Player of the Year (1983, 1984) and 1984's Naismith and Wooden awards.
League leader in scoring, with 10 titles (1986-1993, 1996-1998).
On 2 Olympic Gold-Medal teams (1984, 1992).
In 1994 retired to play minor-league baseball.
Bulls retired his #23 jersey when he left the game.
Returned to basketball in 1995 and in 1996 became one of two (along with Willis Reed) to win MVP for regular season, All-Star Game and Finals, all in one year.
Hosted Saturday Night Live (1991) and starred in Space Jam opposite Bugs Bunny and friends
Finished his career with 32,292 points, third place in scoring, and a career average 30.12 ppg, the best in NBA history.
Always wore his University of N. Carolina shorts under his Bulls uniform for good luck.
Worked with United Negro College Fund, Make-A-Wish Foundation, the Boys and Girls Clubs of America, Special Olympics and America's Promise.
Selected to NBA's 50 All-Time Best Players (1996).
1988: playing against the Utah Jazz, 6' 6" Jordan dunked over 6' 1", 175 lb. John Stockton. A heckler razzed, "Why don't you dunk on somebody your own size?" In his next play, Jordan dunked again, this time on 6' 11", 285 lb.Melvin Turpin. He turned to the fan and asked, "Was he big enough?"
Last Week's Trivia
The Dolphins' Fulton Walker was the first player in Super Bowl history to return a kickoff for a touchdown. It took place in Super Bowl XVII in the Rose Bowl. Walker's kick return was 98 yards against the Redskins. It didn't matter as Washington defeated Miami, 27-17.
Trivia Question of the Week
This very well known Chicago Cub was the first MLB player to win the MVP Award on a last place team? Name him. See next week's Sports Junkie for the answer.